Required Carton Quantity for Purchasing Bongs from a Chinese Factory
Q1: How can I place a wholesale order for a bong from a Chinese factory?
A1: You have two options for wholesale orders from hbking bong manufacturers in China Stock:
1. Directly buy Stock: You can purchase one pallet, including approximately 550 pieces of hbking bong, and you can mix various styles.
2. Production order: It depends on the product style of ODM. The general MOQ for hbking bong is 50-100 pieces in one design.
Q2: What are the options for shop or personal orders of bongs from a Chinese factory?
A2: For shop or personal orders of bong from the hbking bong manufacturer in China Stock, you also have two options:
1. Directly buy Stock: There is no specific MOQ for bulk cargo orders of hbking bong, but it's recommended to fill up one box. For each design you order one full carton will make your bongs safe, not easily broken.
2. Production order: Similar to wholesale, the MOQ for production orders of hbking bong depends on the product style of ODM, typically ranging from 50 to 100 pieces.
Q3: Are there any exceptions to the MOQ for certain bong products?
A3: Yes, there are exceptions for small hand pipes and accessories:
1. Sweet Puff Pipes: The MOQ for these pipes is 500 pieces.
2. Smoking Accessories: For hbking bong bowls, the MOQ is usually 500 pieces, while for hbking bong grinders, it's 100-200 pieces.
3. Mini electronic cigarettes: The MOQ for general styles is 1000 pieces, and for ODM styles, it's 2000 pieces.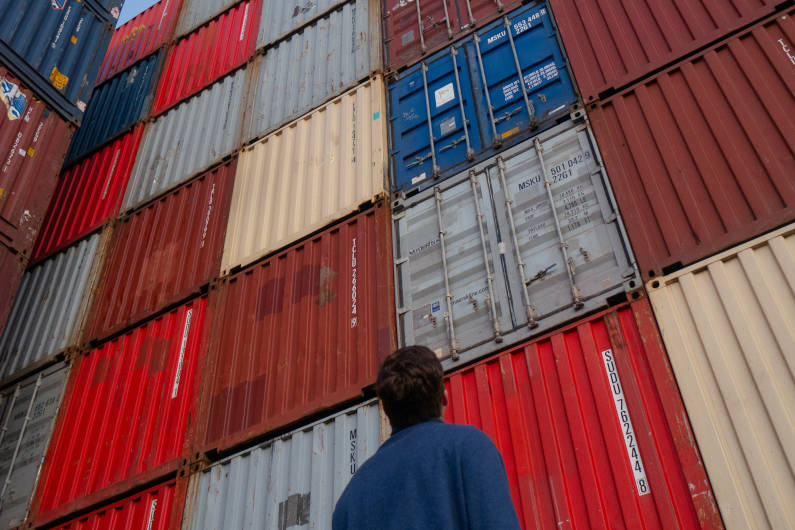 Efficient Shipping Methods for Bongs from Chinese Factories
Q4: How can HBKing Bong Manufacture shipping products from their China factory to wholesale customers?
A4: Hbking offers a variety of flexible shipping options to meet your diverse needs. Our shipping methods include air freight, sea freight, and express delivery. We will carefully select the most suitable and cost-effective shipping method based on your order details.
Generally, for smaller orders, we prioritize express delivery. It usually delivers your goods within 3-5 days, ensuring quick delivery, but it requires your personal presence for customs clearance.
For slightly larger orders, Air freight will be better. It takes approximately 7-10 days to ship and is suitable for transporting sensitive products such as electronic cigarettes.
When your order exceeds the quantity of one pallet, sea freight becomes the more cost-effective choice. It takes 30-40 days to ship, but it offers lower shipping costs and is ideal for large-volume goods. If you choose sea or air freight, our dedicated forwarder team will help you with customs clearance to ensure the safe and smooth arrival of your goods at their destination.
Moreover, if you're on the lookout for even more Beaker Bongs and want to stay updated with our latest releases, be sure to follow us on our Facebook and Twitter social media accounts. We're not just a bong supplier; we're a community of passionate smokers. Our social media channels are where we connect, share, and inspire each other.
At HBKing, we understand that choosing the perfect bong can be a personal and important decision. That's why our dedicated team of experts is always here to assist you. From answering your questions to providing personalized recommendations, our professional customer support team is ready to guide you every step of the way. Your satisfaction is our priority, and your trust in us means the world.
Thank you for being a part of the HBKing family. Together, we'll continue to elevate the art of smoking!