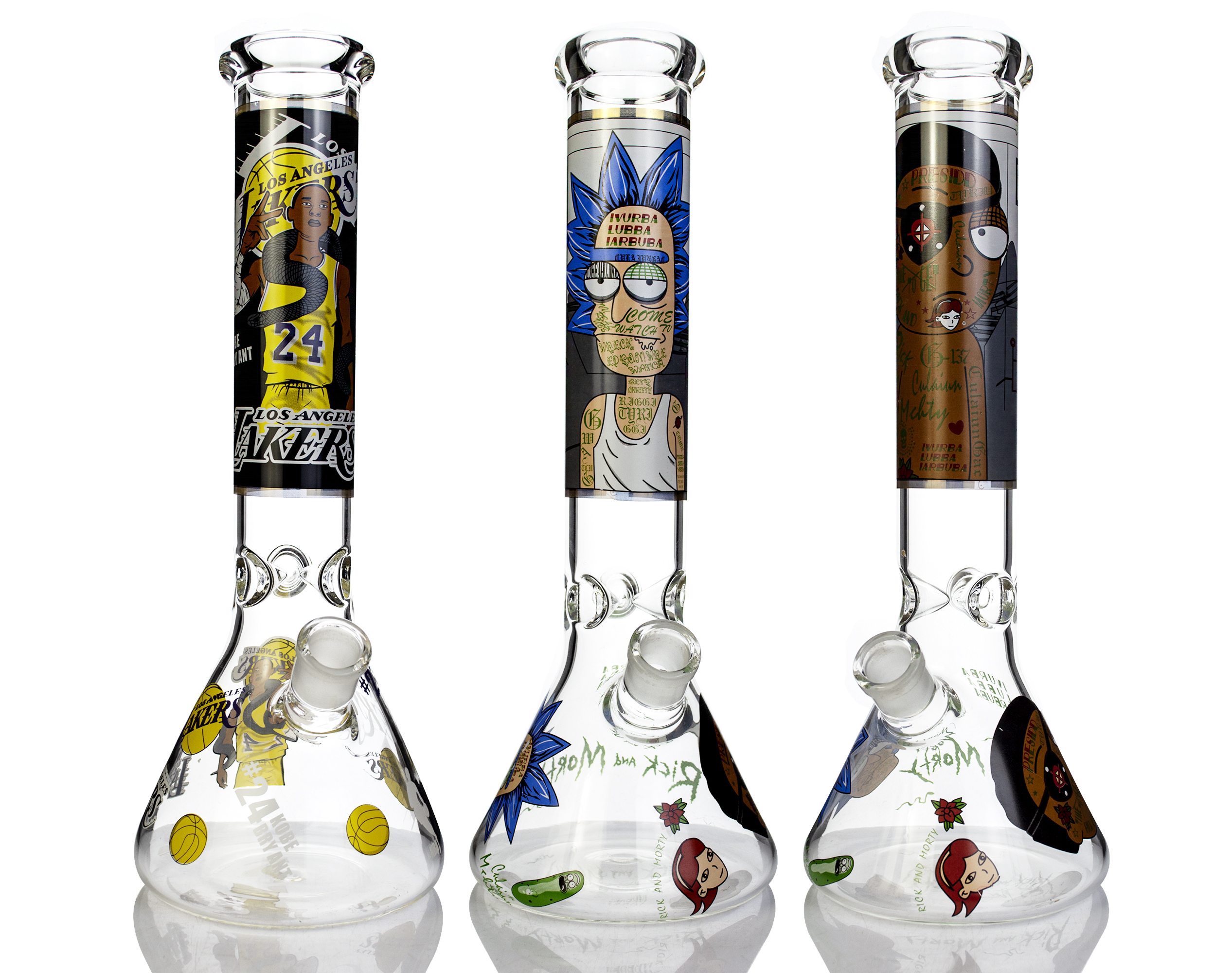 How to Fill and Use a Recycler Bong
Recyclers are amazing smoking contraptions because they provide smoother, cooler, more flavorful hits. The benefit of a recycler is that the water cycles through in infinite loops as you continue to pull. Smoke does not come into contact with too much air and pops close to the mouthpiece when you release the bowl. However, some can't help feel intimidated when presented with a recycler bong. Let's face it. As beautiful as a recycler is, the design is like something from outer space. We'll get down to the basics of how to fill your recycler bong and use it with your favorite herb.
How to fill a recycler bong
Just like any other bong, a recycler needs the right amount of water for it to serve its purpose. Unlike other bongs, though, you need to pay attention to the pipes and tubes. Because of the design of the recycler, filling it up with water requires a bit of technique.
1.Fill up your recycler bong with water through the stemless.
2.Pull through the mouthpiece as you pour water. This lets the water cycle through all the chambers and the percs.
3.Fill it with enough water until it reaches up almost a third of the stemless (some models).
4.There should also be water about two thirds up the drain.
5.If there are percs in your recycler, fill them with the appropriate water level.
6.There should be a funnel action going on as you take a hit.
How to use a recycler bong
Using a recycler bong is the same just like other bongs. The only difference is that you may need to pull more because there's more water in comparison.
Fill your recycler bong with water
1.Pack up your bowl with a bit of snug, but not too tight to keep the cherry going.
2.Pull through the mouthpiece and let the water chug through the tubes and percs.
3.Light up your bowl and let the milk thicken in the bong as you pull. You can pull as long as you want to get really big rips.
4.Remove the bowl from the stem and inhale the smoke.
It takes a bit of practice to get familiar with your recycler. The important thing to look for is that the water should pass through each tube of the recycler. The more tubes and percs your recycler bong has, the noisier it's going to be. If your recycler bong is not gurgling despite all the tubes and chambers, you need to fill it up with more water. Most recycler bongs have splash guards to prevent water from hitting you. If you get splashed as you pull, you definitely have overfilled your recycler bong.
Have you tried out one of our recycler bongs? Tell us what you got and share your experience at the comment section below!
Recycler Bongs for Sale
Arecycler, also known as a recycler bong, is a water pipe or dab rig that consists of multiple chambers. These chambers pul
smoke through and
recycle it, allowing for optimum filtration and smoke production.
KING's Pipe has a cool selection of recycler water pipes,varying from Klein recyclers, recycler bongs, recycler dab rigs, and many more! These uniqueglass water bongs are often equipped with a flower bowl or dome and nail, a domelss nail or sometimes a quartz banger nail for you legalois andconcentrates.Shop our selection now!
Get the Percs
In additon to having more than one chamber,arecycler bong also has built-in percolators like honeycomb discs, showerhead percs, or tornadopercs. You know you're in for the smoothest flight of your life with these babies!
That's one of the biggest perks of recycler rigs for sale: they get you smooth, clean lear hits of your substance of choice. Say goodbye to the days ofcoughing or choking down your smoke.Even newbies can enjoy the benefits of these filtered, delicious hits.
Find Your Favorite Recycler Water Pipe
What are you waiting for? Browse and buy your American-made glass recycler bong now with KING's Pipe's affordable prices! Plus you getfredomestic shipping on all orders.Find a recycler rig for sale that's got your name on it and get it fast and discreetl
Oh, and don't forget to sign up for our Rewards Program for sweet discounts and deals on items from KING's Pipe.Got questions about our Program,pipes, or anything else? Hit us up!