CANNDY – EANNDY Latest Battery 510 Thread
CANNDY – EANNDY  battery 510 thread is a high-quality and compact vape battery that offers excellent compatibility with a wide range of cartridges.
510 connection
4 variable voltage settings (2.8v-3.2v-3.6v-4.0v)
500mah battery capacity
resistance:1.8ohm
Micro USB charging
material:PC.
400sets/carton, 50*42*36,real weight:19.5kg
    Introducing the CANNDY – EANNDY 510 thread battery! With a 500mah battery capacity, 4 variable voltage settings (2.8v-3.2v-3.6v-4.0v) offer up to 500 recharges for long-lasting power. The 510 thread connection fits most oil cartridges, making it easy to use, while built-in safety features ensure hassle-free, long-lasting vaping sessions. Try it out today!
    The CANNDY – EANNDY battery 510 thread is a sleek and high-quality battery that powers vaporizer cartridges. Here are four points about this battery:
1. How to use CANNDY – EANNDY's Latest battery 510 thread?
    The CANNDY – EANNDY battery 510 thread is incredibly easy to use. Simply screw the cartridge onto the battery's 510-threaded connection and inhale to activate the device. The battery is buttonless and draw-activated, making it very convenient.
2. What is a 510-thread battery?
    The 510-thread battery is a standardized type of battery used to power vaporizer cartridges. It features a universal 510-threaded connection that provides excellent compatibility with a vast range of brands and models.
3. Where can I buy a 510-thread battery? How much?
    If you want to buy this product, please leave us a message immediately, our salesman will give you the latest product quotation as soon as possible.
4. How to clean a 510-thread battery?
    Regularly cleaning your 510-thread battery is essential to its longevity and performance. Using a cotton swab and isopropyl alcohol, gently clean the battery's connection ports. You can also use a toothbrush to remove stubborn residue.
    In conclusion, the CANNDY – EANNDY battery 510 thread is a reliable, functional, and convenient battery that powers a wide range of vaporizer cartridges. Whether you are an experienced vaper or just starting, this battery is a great choice for its ease of use, compatibility, and affordability.
HbKing Have Over 10 Years International Business Experience,Our Glass Water Pipe Quanlity Our Package And Shipping Are The Most Professional To Save Your Time.
    HBKING is a famous brand of glass water pipes in China since 2013, our main service is OEM and ODM. we can make your brand glass water pipe easily. We focus on manufacturing smoking products and accessories since 2011, Our mission is to provide HIGH-quality products at reasonable prices for our customers and a happy buying experience.We have the following advantages:
    1. Fast production speed, strict quality standard.
    2. New products come out every month with professional design team.
    3. Keep good business relationships with upstream and downstream enterprises that we canminimum the cost and offer our customersthe best price
    4. Quick delivery as more than 10,000 products in stock are ready for shipment.
    Welcome to contact us or leave us a message for more information.
    We also have more recycled bongs, and we also have stores made in China, welcome to buy!
Features
    1. Clear Glass Hookah shisha /nargile 
    2. Best-selling with good quality 
    3. Big glass hookah factory 
    4. Multi-design 
    5. OEM & ODM are OK. 
    6. Each product is independently packed in a Bubble bag, then put in a medium-sized carton. 
Packing & Delivery
    1. Each glass pipe is wrapped in bubble film
    2. Each glass pipe with an individual box
    3.8-16pcs individual box in a master carton
Shipping options:
    DHL (3-4days)    UPS (3-5days)     By Air(7-10days)     By sea (20-30days)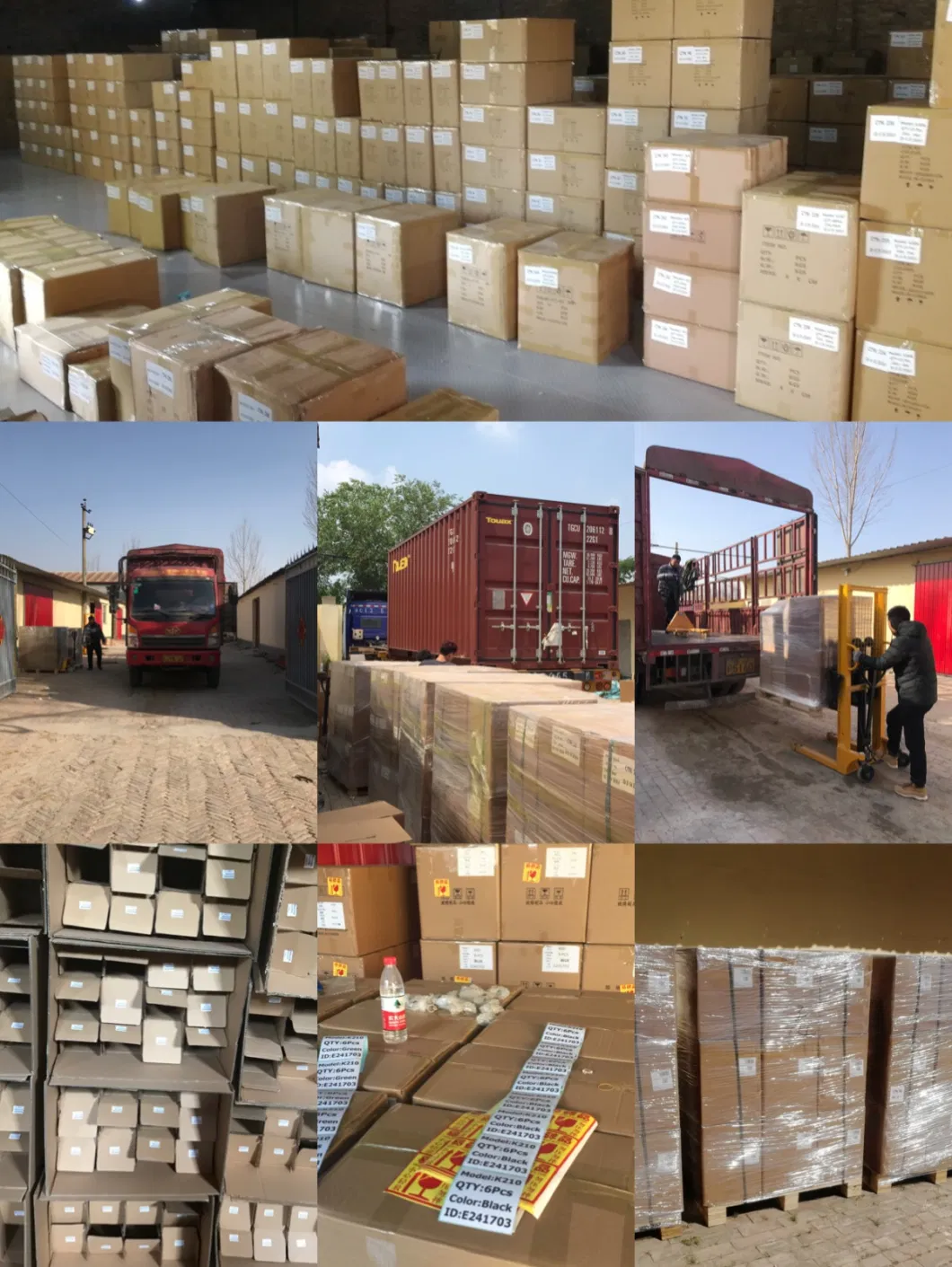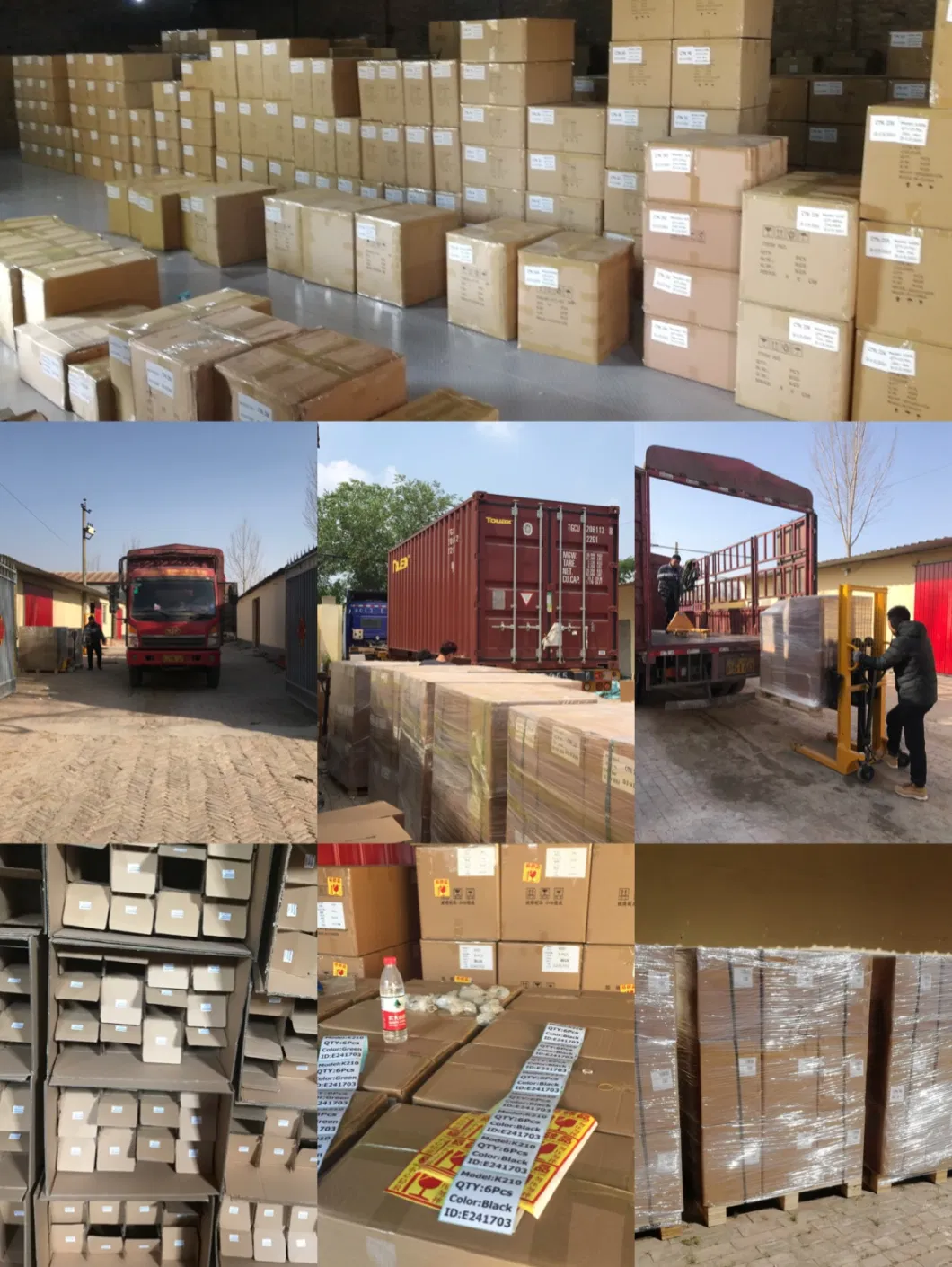 How to order?
    1. Tell us the Model name, quantity, color, and other special requirements if any.
    2. Proforma Invoice will be made and sent for your approval.
    3. Production will be arranged upon receipt of your approval and payment or deposit.
    4. Goods will be delivered as stated on the proforma invoice.
How to pay?
    1. Cash /Western Union/T/T all acceptable;
    2. 30% deposit and 70% before shipping all goods out is acceptable for big orders;
    3. If it is your third-time order from us, once receiving your payment bank bill(scan), we will send the goods out at once. Don't need to wait 3-5 days.
How to ship?
    1. UPS/DHL/EMS/HKEMS/FedEx/TNT and so on express(door to door);
    2. By air; Pls choose your favorite shipping method according to your detailed requirement;
    3. The shipping cost depends on different weights; We will choose the cheapest and safest way according to your detailed quantities;
    4. Normally, it will take around 3–7 days from China to the destination country. Pls noted that some remote places will need more around 1-3 days.
How about our after-sales service?
    1. For orders over 300kg we guarantee shipping. if have any problem contact sales the first time.
    2. Please send us pictures or videos for our confirmation. we will replace the broken parts in the next order
    3. Choose the fastest and safest shipping company
    4. Track the order until you get the goods
Welcome to visit us!
    We are the manufacture of Glass Water Pipe,  in China. Every product undergoes an extensive testing and quality control procedure, ensuring each and every item purchased meets global quality standards. A good supplier will save you money and be free from trouble. you may need a very reliable supplier to count on. We are the right one for you.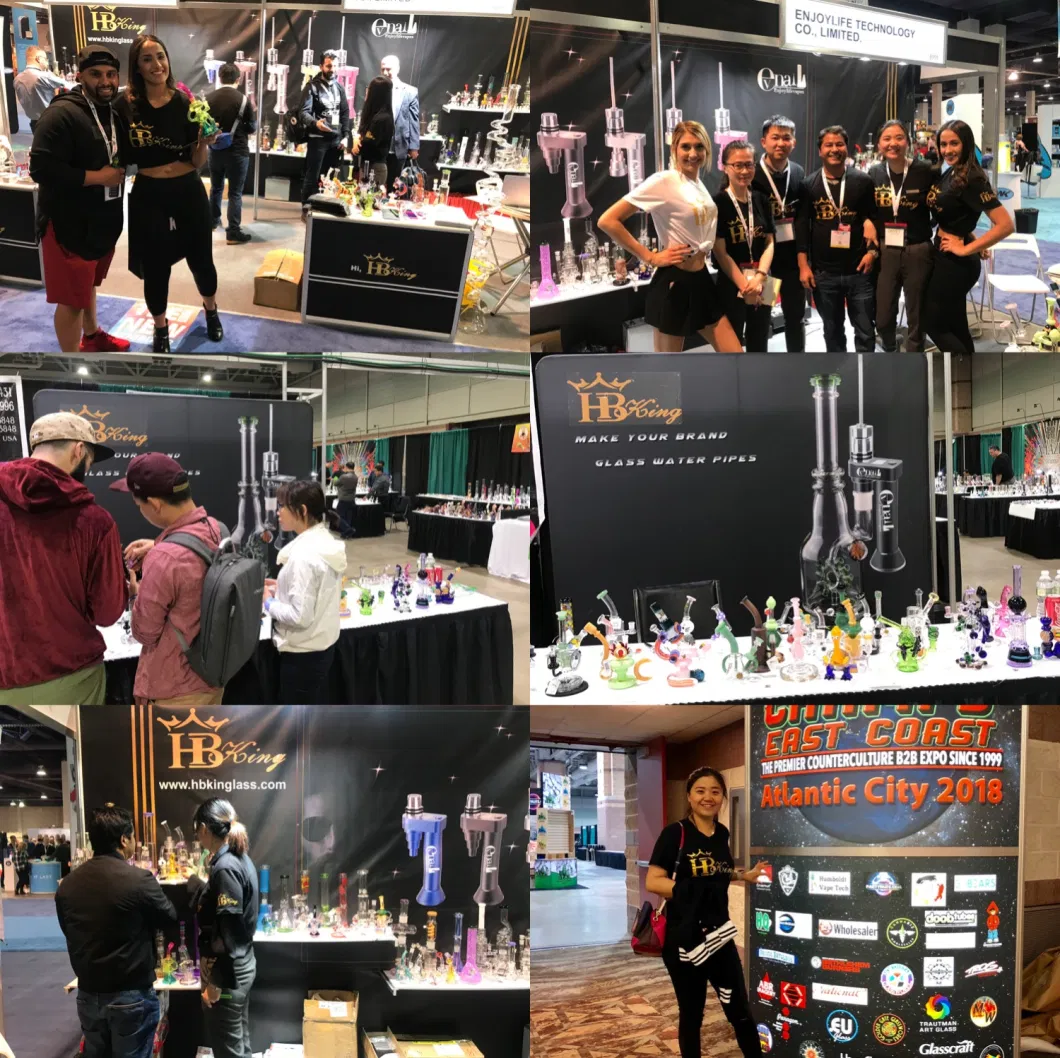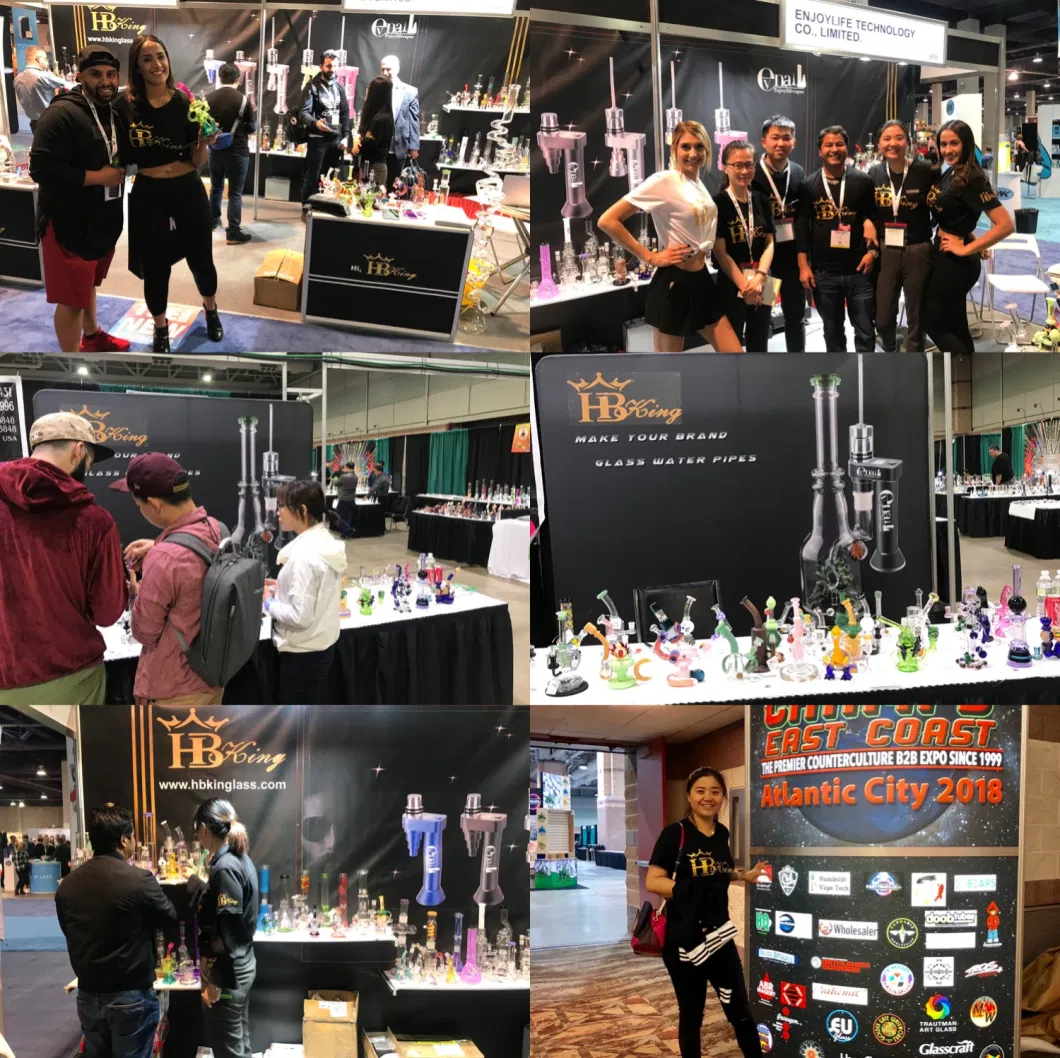 Three warehouses around the world
    1. Amercian warehouse: 18177 Valley BLVD La Puente CA 91744.
    2. Shenzhen warehouse: 16A SunWoDa science park, No.2 Yihe Road, Shillong. Community, ShiYan Bao'An Shenzhen China.
    3.HeBei factory: HeJian Cangzhou HeBei China
More than 5000pcs glass water pipe and smoking accessories in stock, It's ready to ship.