Hooloo Hookah 3-IN-1 vaporizer | The Ultimate 3-IN-1 Vaporizer with Bluetooth Functionality
HOOLOO 3-IN-1 vaporizer
1.small size hand free automatic filling vaporizer
2. enjoy music with bluetooth
3.work with concentrates,herb and 510 cartridges
4.voltage setting led indicator
5.minutes idle auto-shut off 6.USB-C for faster charging
HOOLOO 3-IN-1 Vaporizer: Innovation Meets Versatility
Introduction: Embrace the future of vaping with the HOOLOO 3-IN-1 Vaporizer. Crafted with precision and passion, this device integrates cutting-edge technology with user-centric design, offering a multi-dimensional experience.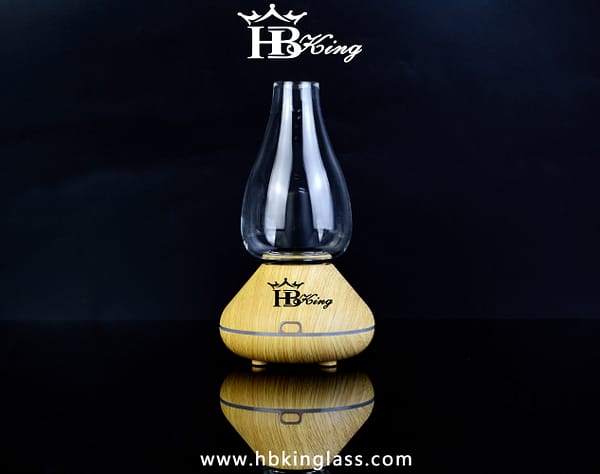 Key Features:
Experience the pinnacle of vaping versatility with the HOOLOO device, your go-to for a seamless transition between concentrates, herbs, and oil cartridges. This all-in-one solution merges convenience with cutting-edge technology.
Designed for Comfort: The device's compact build is a testament to the thoughtful engineering behind its creation, offering ease of handling and a user-friendly automatic filling feature.
Soundtrack Your Sessions: Pair your playlist with your vaping for an immersive experience. The integrated Bluetooth feature lets you set the mood with your chosen beats wherever you are.
Flexible Vaping: Embrace the freedom to explore different vaping materials with one device. Its broad compatibility ensures that your personal preference is always a priority.
Personalized Experience: Fine-tune your sessions with precision. The clear LED display keeps you informed of your settings, allowing for adjustments to achieve your ideal vapor output.
Commitment to Safety: The device's built-in auto-shutoff mechanism is designed with your well-being in mind, providing a smart way to conserve energy and extend the unit's life.
Efficiency at its Best: The inclusion of a USB-C port revolutionizes charging, offering rapid power-ups to keep pace with your lifestyle.
The latest offering in vaping technology, this device stands out for its adaptability and user-centric design. It's not just about functionality; it's about enhancing your vaping journey. Choose the HOOLOO for a superior experience every time.
Welcome to Hooloo Hookah 3-IN-1 Vaporizer
Experience the ultimate in versatile vaping with the Hooloo Hookah 3-IN-1 Vaporizer. Explore a world of vaping possibilities with our multifunctional device designed to elevate your experience.
Contact Us: We're here to assist! Get in touch with us via:
Email: Enjoylife@enjoyvapour.com
Phone: +86-18098999613
Join the conversation on our social media platforms:
We look forward to hearing from you